About Hope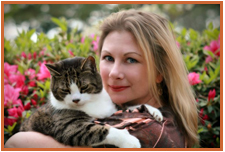 Hope A. Lyon has been practicing massage therapy since 1996 and is owner of Ahh, There's Hope Massage Therapy Services. Specializing in post-surgical care as a lymphatic drainage practitioner, Hope has worked as an affiliate to Coastal Empire Plastic Surgery Center and Finger & Associates Plastic Surgery. She was accepted into the Manchester Who's Who in January 2006.
Hope is a 20+ year accredited Massage Therapist specializing in post operative recovery, pain management and relaxation from the Swedish Institute of Massage and Allied Health Sciences in New York. Hope also has a degree in psychology from Armstrong State College. In December 2012, she was certified as a Medical Massage Practitioner and is currently a candidate for certification in Myokinesthetic therapy.
Hope is a licensed Therapist in both Georgia and New York States. She is also a Professional Member of
AMTA
.
Professional Affiliations